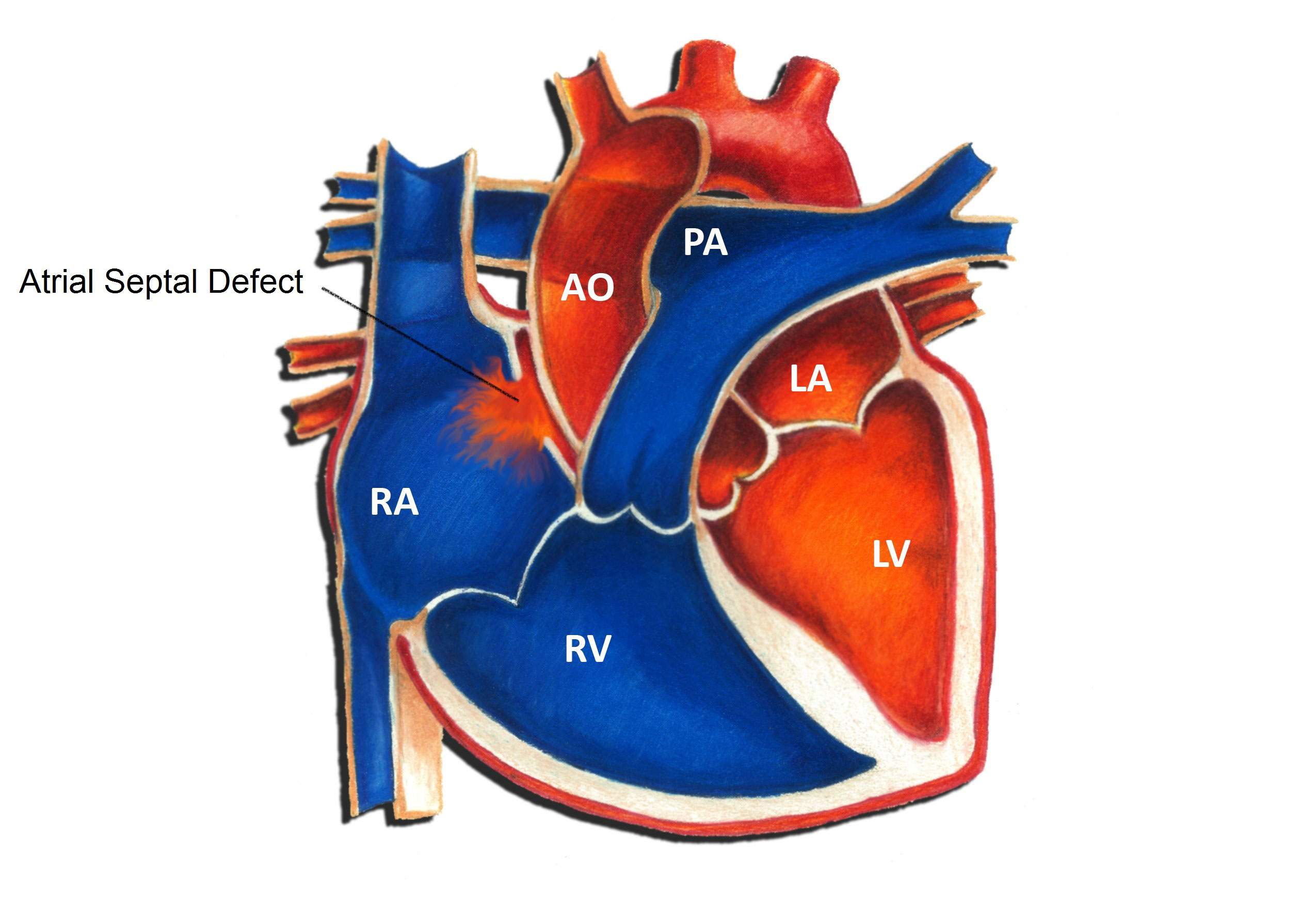 An atrial septal defect (ASD) is a hole in the atrial septum, the upper wall of the heart separating the right and left atria. An ASD is a congenital heart defect, in other words, a birth defect of the heart. Congenital heart defects are the most common form of birth defects, occurring in approximately 1 per 150 individuals. An ASD is one of the more common congenital heart defects; the overall incidence is 2-3 per 1000. An ASD forms when the upper wall fails to properly close in the womb, leaving a hole.
Physiologically, an ASD allows for oxygenated blood ("red blood") to pass from the left atrium to the right atrium, join with deoxygenated blood ("blue blood"), and return to the lungs. The net effect of an ASD is therefore an increase in the total amount of blood that flows to the lungs. The amount is primarily determined by the size of the ASD. A large ASD can allow for a significant degree of blood flow to the lungs; a small ASD often results in a negligible increase.
Symptoms from an ASD are actually quite uncommon. The majority of patients, even those with very large defects, rarely have any noticeable symptoms in childhood. Occasionally infants with large ASD's may develop a rapid respiratory rate due to excess blood flow to the lungs. This may be more obvious during times of exertion, such as feeding. Adolescents and young adults may develop fatigue with exercise.